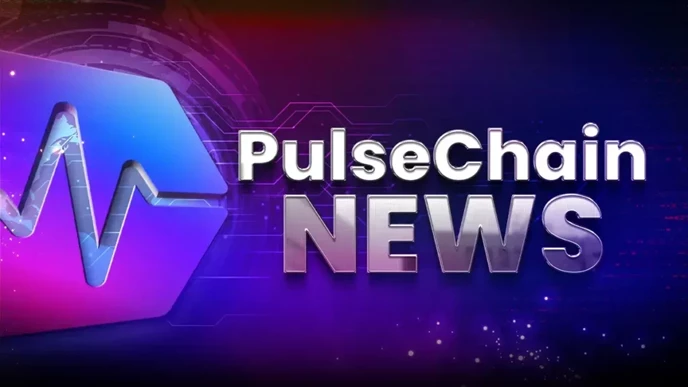 Ever since Richard Heart announced he was forking Ethereum, hundreds of thousands of crypto users have been patiently awaiting mainnet.
And now it is finally here!
Every week, new announcements from Richard and the devs get released, increasing the excitement but adding to the technical confusion.
This running blog post by WaLLrus will translate and summarize the PulseChain news updates all in one place!
(June 1st, 2023) PulseChain Update
Richard Heart found and disclosed a bug on PulseX
The bug resulted in 100% of the PulseX LP fees being used in the buy and burn.
This bug existed since PulseX was first created, throughout all the testnet versions, and somehow the bug was not found
(May 29th, 2023) PulseChain News and Updates
Two more centralized exchanges listed PLS/PLSX for easy on-ramping: Kanga Exchange and SafeTrade Exchange
Rabby Wallet, Metamask alternative, supports PulseChain
DeFi tracking tools such as Coinly, DexTools, DeBank, and DeFiLlama now have or are planning to list PulseChain.
(May 23rd, 2023) PulseChain News and Updates
PLS was listed on the Centralized Exchange, OkX.
This is very bullish for mass adoption. Although, it is important to remember that centralized exchanges are best used as on-ramping tools and not places to hold your coins and tokens.
This is the first time a Richard Heart coin has been listed on a major exchange.
(May 21st, 2023)
"The Cloggening" seems to have come to an end. Deposits have started clearing much faster.
(May 20th, 2023)
After a long and arduous Crypto Bear Market, Richard Heart posted his first new all-time high post.
In addition, on the 20th of May, the PulseChain Bridge hit $100 million in deposits
(May 15th, 2023)
Millions of users rushed to bridge in value from Ethereum causing a massive backlog of deposits. This event coined a new term, "The Cloggening".
(May 12th, 2023)
PulseChain Mainnet went LIVE on May 12th, 2023
PulseX also went live at the same time. 
Although it went live on May 12, the snapshot date was actually on May 10.
(May 10th, 2023)
Richard Heart has indicated that there is not much left to be done before launching Mainnet
He also gave his first time estimate in over a year
(May 4th, 2023)
The validator withdrawals from the Shanghai Update are now showing on PulseChain Testnet v4
(April 28th, 2023)
Richard announced that the Shanghai Upgrade was added to PulseChain
The Shanghai Upgrade was an Ethereum upgrade which allow Ethereum validators to remove their ETH from staking
(April 19th, 2023)
Richard Heart announced the launch of PulseChain Testnet v4
Testnet v4 has increased rewards for PLS Validators
(April 15th, 2023)
Richard announced on Twitter that PulseChain Testnet v4 is up and running privately
PulseX not yet deployed on v4
(April 10th, 2023)
PulseChain Testnet v4 update likely to launch in the next few days
Bridge up between PulseChain Testnet v3 and Sepolia Testnet (ETH Testnet)
The bridge facilitated the attachment of hypothetical dollar values to tokens such as PLS, PLSX and Hex.
Buy and burn added to PulseX, DAO proposals and incentive token getting added soon
Some projects won't drop on V3 at all, but will drop on v4.
V3 will be taken offline as soon as v4 launches
(April 7th, 2023)
PulseChain will have a Testnet V4 to allow the Fixer bot changes and Validator incentive upgrades
While this is technically "another testnet", it is a continuation of the development on V3. The reason for the new version is because the devs must fork to old testnet in order to make changes to the validators.
PulseX Buy and Burn has huge price positive nature.
Announcement of V4, which is an extension of V3 and another test net
V3 is running as expected, with some minor issues to address
V4 is needed to make changes to the validators, to increase their number, distribution and robustness
Economic incentives needed to attract people to run the validators
No change to inflation or tokenomics, but it's advantageous for validators with less issuance
Challenge of communication: difficult to understand updates, leading to anxiety, but transparency is important
V4 is not a big deviation or change from previous testnets, just getting updates
(April 3rd, 2023)
Richard Heart made some changes to the lighthouse client, which is one of the clients to run validator software to keep the chain up. These changes improved peer connectivity between validators.
PulseChain hasn't released the updated features on PulseX yet, such as limit orders, but it's likely to be coming soon.
PLSX has had the buy and burn front end added. More feature to come
There may be changes made to validator incentives to increase the APY to incentivize more participation and to reach certain thresholds.
Crypto Crazy (CC) released a Liquid Loans Development update as well as commentary on global macro conditions. Watch the video here!
Crypto is hard, and there are reasons for design changes and compromises, but everything is progressing well.
Building these projects is really important, and people will be excited to have been part of a community that built cool things.
(March 27th, 2023)
Client updates coming soon.
GraphQL and block explorer are indexing and near complete
PRC20 checker is up and great for onboarding.
Join The Leading Crypto Channel
JOIN
Disclaimer:Please note that nothing on this website constitutes financial advice. Whilst every effort has been made to ensure that the information provided on this website is accurate, individuals must not rely on this information to make a financial or investment decision. Before making any decision, we strongly recommend you consult a qualified professional who should take into account your specific investment objectives, financial situation and individual needs.