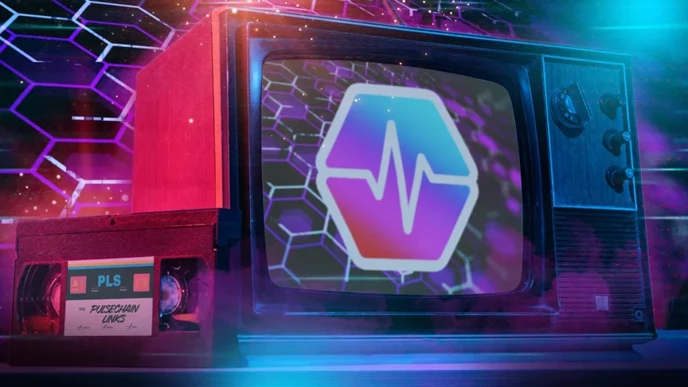 Tired of searching through Twitter for links?
Or concerned you might click a fake link trying to scam you?
Use our guide to quickly find all relevant and accurate links to everything in the PulseChain ecosystem.
Main PulseChain Website & PLSX Dex:
PulseChain: https://pulsechain.com/
PulseX: https://app.pulsex.com/swap
Liquid Loans: https://liquidloans.io
PulseChain Validator Page
This platform will enable you to become a validator for PulseChain, allowing you to actively contribute to the future of PulseChain. Validators play a crucial role in ensuring the security, scalability, and sustainability of PulseChain.

https://launchpad.pulsechain.com/en/
Main PulseChain Ecosystem Telegram Rooms:
PulseChain: https://t.me/PulsechainCom
PulseX: https://t.me/PulseXcom
Liquid Loans: https://t.me/liquidloans
PulseChain Token Addresses:
$wPLS on PulseChain: 0xA1077a294dDE1B09bB078844df40758a5D0f9a27
$PLSX: 0x95B303987A60C71504D99Aa1b13B4DA07b0790ab
$HEX: 0x2b591e99afE9f32eAA6214f7B7629768c40Eeb39
PulseChain Wrapped Token Address: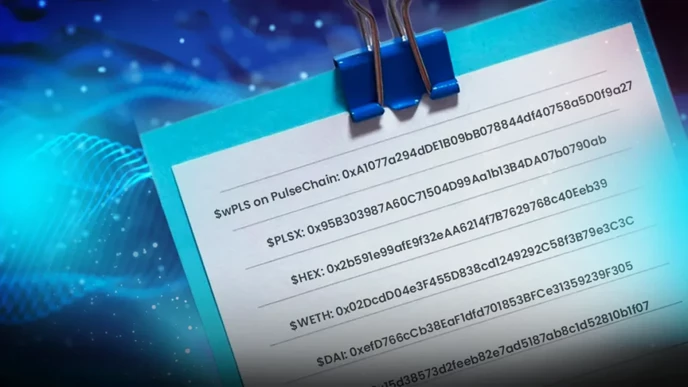 $WETH: 0x02DcdD04e3F455D838cd1249292C58f3B79e3C3C
$DAI: 0xefD766cCb38EaF1dfd701853BFCe31359239F305
$USDC: 0x15d38573d2feeb82e7ad5187ab8c1d52810b1f07
$USDT: 0x0cb6f5a34ad42ec934882a05265a7d5f59b51a2f
$HEX: 0x57fde0a71132198bbec939b98976993d8d89d225
PulseChain Bridge Links:
This is the link to the only current PulseChain Bridge (PulseRamp):
https://pulseramp.com/#/bridge
PulseChain CEX Listings
PLS Faucet
Some crypto faucets can be risky, but this one simple asks for your public address and has worked for many users.
Remember, nobody needs your seed phrase.
PulseChain Block Explorer / Transaction Related Links:
These websites allow users to see transactions, wallet addresses, volume and more:
Block Explorer: https://scan.pulsechain.com/
Wallet Address Transaction Search: https://lasttxns.vercel.app/
Transaction Hash Search: https://beacon.pulsechain.com/
New Block Explorer: https://otter.pulsechain.com/
PulseChain Analytics/Data:
Bridge, Validator & Burn Info: https://plsburn.com/
Bridge Data: https://dune.com/dereek69/pulsechain-bridge
Total Value Locked & Bridge Data: https://dune.com/bhagirathnath18/pulsechain-tvl
ETH Bridge Address: https://etherscan.io/address/0x1715a3e4a142d8b698131108995174f37aeba10d
PLS Gas Information:
https://beacon.pulsechain.com/gasnow
https://cointool.app/gasPrice/pls
PulseChain Pairs & Pricing Info:
DexScreener: https://dexscreener.com/pulsechain
Phatty.io: https://phatty.io/markets/pulsechain-prices
Fixing Stuck Transactions
There are ways to fix stuck transactions, but remember, nobody needs your seed phrase.
https://support.metamask.io/hc/en-us/articles/360015489251-How-to-speed-up-or-cancel-a-pending-transaction
https://support.ledger.com/hc/en-us/articles/9330590476829-How-to-cancel-a-stuck-transaction-in-MetaMask-using-nonce
PLS/PLSX Sacrifice Checker:
PulseChain Sacrifice Checker: https://pulsechain-sacrifice-checker.vercel.app/
PulseX Sacrifice Checker: https://www.pulsexlead.com/
Liquid Loans Sacrifice Checker: https://testnet.neverselling.io/
Join The Leading Crypto Channel
JOIN