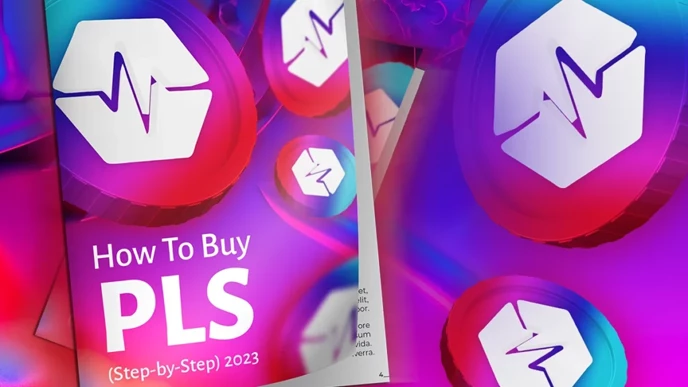 PulseChain launched on May 12th, 2023. 
Many individuals in the crypto space are eagerly waiting to get their hands on some PLS.
But since the blockchain is brand new, it will not be listed on major exchanges right away.
So buying PLS will be somewhat complicated for novice investors.
Use our continuously updated, Step-by-Step guide to learn the best ways on how to buy PLS.
Step One: Setup your Self-Custody Crypto Wallet
The first step, and the most important step for any new crypto user, is to set up your very own self-custody crypto wallet.
If you already have a self-custody wallet, skip to Step 2.
Cryptocurrency was invented to get rid of middlemen.
Self-custody crypto wallets allow individuals to actually hold their own money directly under their control. 
To setup a self-custody wallet:
Choose between trusted wallets with a good track record like Metamask.
Follow the steps on their website to setup your wallet
Ensure that you have your seed phrases recorded on paper in multiple places at a bare minimum (some users prefer hardware wallets for added security)
Ensure that you have access to your public key in order to send crypto off centralized exchange (more on that later)
Step Two: On-Ramp from Fiat to Crypto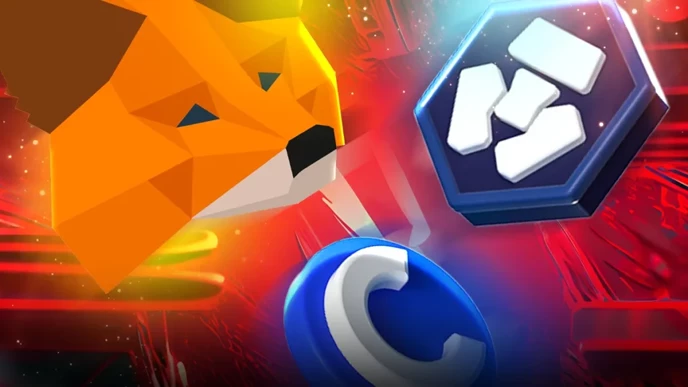 The second step towards buying PLS is to on-ramp from fiat currencies, such as USD, to cryptocurrencies.
If you already own crypto in your self-custody, skip to Step 3.
There are three main ways to on-ramp:
Centralized Exchanges
Centralized exchanges hold large sums of cryptocurrencies and fiat currencies and allow users to exchange between the two.
Although there are reasons why using centralized exchanges go against cryptocurrency values, they offer a viable means of buying cryptocurrencies and sending them off into self-custody.
It is best practice to minimize your exposure to centralized exchanges as they have a track record of freezing, losing funds, and going bankrupt. See (not your keys, not your coins).
Follow these steps to convert USD into Crypto:
Setup an account at a centralized exchange such as OkX, Coinbase, Kraken or Binance.
Link your bank account and transfer USD to your account.
Swap your USD for a cryptocurrency such as USDC or ETH.
Send your crypto off of the centralized exchange and into your self-custody wallet that you established in Step One.
OkX was the first, and currently the only CEX to have a PLS listing.
Credit Card On-Ramp
Some services allow users to use a credit card to buy crypto. These services deposit the crypto directly into your self-custody wallet.
Find a service
Input Credit Card information
Buy crypto and send it to your public address established in Step One
Bank Account On-ramp
Some services allow users to send cash from their bank accounts and mint a stablecoin directly to their self-custody wallets.
Find a service
Follow the instructions on their website.
Step Three: Bridge to PulseChain
It is likely that starting out, PulseChain will not have direct on-ramps.
Therefore, users will have to bridge in value from other blockchains and into PulseChain.
For example, if you buy ETH on Coinbase and send it to your self-custody wallet, you will do so on the Ethereum blockchain.
So, you must use a bridge to transfer your ETH value into a native token on PulseChain.
PulseRamp is one such protocol which allows users to bridge to PulseChain.
Step Four: Swap into PLS
If you have successfully set up a wallet, on-ramped, and bridged to PulseChain you have one last step.
You must take whatever token you now have on PulseChain to the biggest decentralized exchange, PulseX.
Once there, you will swap from the token you have, into PLS.
But be careful, in the early days of PulseChain, the liquidity pools on PulseX will likely be thin, resulting in violent price swings and lots of price impact and slippage.
Congratulations, you have successfully bought PLS!
Other Ways to Get PLS
Thanks to True DeFi protocols such as Liquid Loans, there are ways to obtain PLS without buying it directly.
The Liquid Loans protocol offers two ways to earn PLS yourself:
LOAN Token Staking
Users can buy LOAN and place them in the staking pool. By doing this, users receive a share of the fees (in PLS) generated when PLS holders borrow USDL. 
USDL Stability Pool
Users can buy USDL and place it in the stability pool. By doing this, USDL stability providers receive yield for participation in the protocol. The rewards are paid in PLS.
Join The Leading Crypto Channel
JOIN