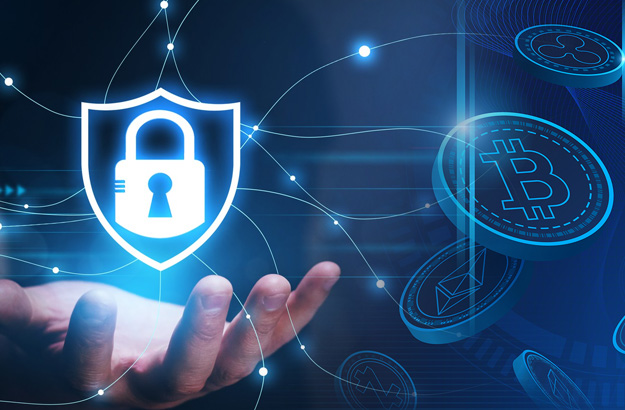 A multisig wallet (or multi signature) is a crypto wallet extension that requires multiple wallets to sign transactions. Any of these wallets can send assets, but if others don't approve the transaction, it doesn't execute. That's why multi-signature wallets are one of the best ways to protect your crypto.
What is a Multisig Wallet?
"Not your keys, not your coins." You may have heard this expression if you use Web3 wallets like Metamask. This saying refers to the fact that if you keep your coins on centralized exchanges or you use smart contracts with admin keys, then you aren't actually in possession of your coins. This runs contrary to the whole point of decentralized finance (DeFi) which is to help users regain control of their assets.
Regardless of which crypto wallet you use, they all have a seed phrase and private key. If you think you don't have these, you might be using a custodial wallet where other companies have your keys instead (not good). Whoever knows those codes has admin rights over your wallet.
That's why you should never share your private keys. But that doesn't mean you can't share your wallet! Multi wallets are special apps that allow multiple users to manage one wallet account without losing self-custody.
It's like your personal blockchain. Depending on risk levels, you can assign different security for each action:
Request 4 of 5 signatures to sign app smart contracts
Request 3 or more signatures to approve payments and transfers
Request all signatures to add new signatures (or remove) to the multisig wallet
Set your account as Admin to perform most actions with only 1 or 2 signatures
Request all signatures when adding or removing new entries to the address whitelist
Actions don't perform if they don't reach enough signatures within a certain time, or if one person rejects it.
A "signature" is the contract you sign from another wallet. It's similar to granting apps permission to connect to Metamask. Each wallet has a multisig feature, along with its own balance, private key, and seed phrase.
How Multisig Wallets Work
Multisig wallets are convenient ways to send crypto and NFTs:
Let's say you want to send 1 ETH from your multisig wallet to your other private wallet
From the multisig platform, enter your other address, cryptocurrency, and amount
Sign the transaction to start the confirmation process.
Let's say your multisig wallet has five owners, two of which are your wallets. If you started the transaction with the first one, you can now do the following from the second wallet:
Connect to the multisig platform
Consult transaction queue
Find the transaction that needs your confirmation
Click the Confirm or Reject button
If you configure the wallet to only need 2 confirmations, this would execute the transaction. If instead, it needed 4 out of 5 signatures, then you need 2 of the three other owners to follow the same steps. Some platforms have a six-owner limit, some have no limits.
Imagine how useful these can be. Multisig wallets allow friends and teams to manage the same funds and keep accurate records. You can decide to approve or reject actions in one click to make sure others use them properly.
If you don't want to share access to your wallet, multisig is just another way to protect it. You can use the same device or different ones to create signatures. When you want to send crypto, you log into all devices and confirm the transaction.
What is Gnosis Safe?
Gnosis Safe is one of the most recommended multisig wallets. It's a beginner-friendly dApp that supports 15 blockchains, including Ethereum and Binance Chain. Thousands of teams use the Gnosis app on mobile, desktop, and browsers.
Gnosis is a developer community focused on improving DeFi security. It offers several apps besides Gnosis Safe, such as the GnosisChain blockchain, Gnosis protocol (GNO), GnosisDAO, and conditional tokens explorer. Martin Koppelmann and Stefan George developed Gnosis in 2015 and after its launch in 2017.
Gnosis Safe is an independent wallet where you can send funds to share with other owners. Others can use these funds to transfer cryptocurrency, send NFTs, and use decentralized applications (dApps). You can also create safes across different blockchains and then use bridge apps to transfer funds between them.
After you create your "safe," (multisig wallet) it will generate a new public key so you can send crypto from your private wallet. Once the safe has funds, you can also set spending limits and policies. Gnosis Safe doesn't store any private keys (you would need to breach every Metamask wallet linked).
Besides basic payments, Gnosis Safe can use every network's exclusive dApps. For example, clicking in 1inch (DEX integrator) will open the 1inch dApp connected to your safe address. Even though there are a dozen apps supported, you can connect to any dApp that supports WalletConnect (like Uniswap).
How to Create a Multisig Wallet on Ethereum
The simplest way to create a multisig wallet on Ethereum is on Gnosis Safe:
Go to gnosis-safe.io or download the app. Click on Open App in the top-right corner.
Connect your Web3 wallet to the network where you want to add multiple signatures (Ethereum by default)
Pay a small network fee to create the multisig wallet
Once created, the wallet you connected becomes the primary owner
Set rules as to how many signatures you want for sending assets and managing owners. This is important because if it's too low, a bad actor could add many alt accounts and take over your wallet.
To add new users, create a username and add their wallet address. Once there are two or more, adding new members may require multisig approval.
You can now add funds and safely share your wallet.
Frequently Asked Questions
Quick-fire answers to common questions:
Does Ledger Have Multisig?
While Ledger itself doesn't support multi signatures, you can use the device to set multisig wallets on other apps. For example, you connect Ledger Nano X when creating a new wallet on Electrum. Gnosis Safe doesn't integrate with Ledger because it doesn't allow setting gas prices manually, which can lead to failed transactions.
Does Metamask Have Multisig?
Metamask has multisig just like any other Web3 app. Multi-signatures are smart contracts, so any decentralized wallet can sign them. That's also why multisig wallets can connect to DeFi apps just like Metamask.
How To Connect Gnosis Safe To More Apps?
If an app doesn't appear on Gnosis Safe, do this:
Go to the app and check if you can connect with WalletConnect. Click on it to get a QR code or clipboard code.
Go to Gnosis Safe, go to apps, click on custom apps, and enter the address.
Once entered, you go back to the app, which now will be connected to your Gnosis wallet. Do not close the Gnosis Safe window while in the app.
Join The Leading Crypto Channel
JOIN