Quick Takes
Tellor is a decentralized blockchain oracle service which provides reliable and accurate data to a variety of smart contracts
In the Tellor protocol, anybody can easily become a reporter and anybody can dispute inaccurate information
Liquid Loans uses Tellor for the price feed of PLS to ensure accurate collateral ratios of PLS/USDL vaults
PulseChain needs oracles, and Tellor will be the first truly decentralized oracle service on PulseChain
What is Tellor Crypto (TRB)?
"Tellor is a decentralized oracle protocol that incentivizes an open, permissionless network of data reporting and data validation, ensuring that data can be provided by anyone and checked by everyone." –Tellor.io 
We live in a multichain world and every year, more and more blockchains are added to the growing list.
These blockchains will need oracles in order to communicate with each other, and their smart contracts will need data provided to them.
If we are to uphold the 'True DeFi' ethos, then we need to clearly define what decentralized blockchain oracles are in theory and practice.
How Does Tellor Achieve Decentralization?
The Tellor Oracle service achieves decentralization by making sure that anybody can participate (permissionless) and that anybody can check the validity of the data provided. Tellor assumes that the only way to get people to act in an economically rational way is if:
You pay them to write oracle data
You make them stake Tellor which can be lost if they submit inaccurate information.
In practice, this looks like:
When Tellor token is staked, the staker becomes a data provider
Data providers race to input data for certain questions in return for a reward from those who need the data (i.e. What is the price of PLS at 12:00 UTC Monday)
Any staker can dispute the accuracy of a data point which opens up a 2-day vote among all the stakers to determine validity.
If the data point is determined to be erroneous, the provider gets "slashed" aka loses a portion of their staked Tellor
If the data point is determined to be correct, the provider receives no penalty.
What is the Tellor Machine?
The Tellor protocol is a much more complicated system than its more centralized oracle counterparts. This is the tradeoff involved with prioritizing true decentralization. The Tellor Machine is made up of 3 different parts:
Autopay. This is a system which incentivizes reporters to submit specific data to whomever needs it.
Telliot. This is an open-source software which anybody can use to become a data provider.
The Data Feed, Etherscan, and the Disputable Values Monitor. These are tools that data providers can use to view, analyze, and dispute data if necessary.
Tellor vs Chainlink
The major difference between Tellor and Chainlink lies in the ability or inability for anybody to become a reporter. In Chainlink, the central team is responsible for whitelisting different data providers. In other words, not everybody can become a data provider.
Additionally, if the Chainlink team decides to eliminate you from being a reporter, there is nothing you can do about it. Tellor differs from Chainlink in that anybody with enough TRB tokens and a computer can be a reporter.
How does the Tellor Token (TRB) work?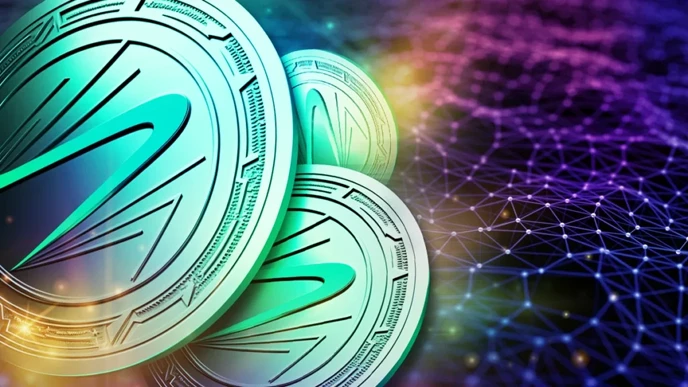 The Tellor Token (TRB) is a ERC-20 utility token within the Tellor protocol. TRB has several different functions which assist in the health of the protocol:
Staking TRB. When enough TRB is staked, it enables a user to become a data provider. This stake is essential for the integrity of data providing because portions of it can be taken as a penalty for incorrect submission of data.
Tipping. TRB token can be put up as a tip from external protocols to incentivize data providers to give them the data that they need.
Disputing. Incorrect information can be disputed by anybody within the protocol. If the dispute is successful, 100 TRB are taken from the incorrect data provider and given to the disputer.
There are roughly 2.4 million TRB in circulation. The supply of TRB inflates due to the base rewards paid to data providers and also a developer share.
How To Start a Node and Become a Tellor Data Provider
One of the key features of Tellor is that anybody can become a data provider, and no special hardware or mining computers are necessary. The actionable steps to become a reporter is as follows:
Buy enough Tellor Tokens (TRB) to qualify as a reporter (dependent on blockchain, but anywhere between $100-$2000).
Stake the TRB within the Tellor Smart Contract
Run reporting software such as Telliot or a homemade software (if you are savvy enough)
You can learn more about How To Become a Tellor Data Provider here
How Much Money Can Tellor Data Providers Make?
Determining how much money you can make as a Tellor Data Provider is a complicated and variable equation which depends on:
The price of TRB
The success of your Data Reporting Software
The tips amount placed by the smart contracts who want the data
The amount of protocols within the Tellor system which want data
All in all, there is an estimated ~$50,000 a month in tips available for data providers. So learn how to be a reporter and start competing today!
Why Does Liquid Loans Need an Oracle?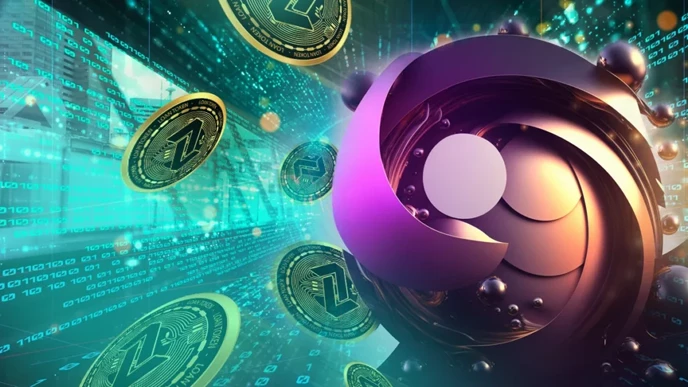 Liquid Loans has many different functions which require price feeds for PLS and USDL from a decentralized oracle:
Vault Collateral Ratios. Vaults inside the LL protocol must remain above the ratio of 110 PLS: 100 USDL to avoid liquidations. In order to set these ratios, the LL protocol needs accurate, reliable, and timely price feeds for both PLS token and USDL stablecoin. Any hiccups in the price feeds of either token could result in unfair liquidations. And since LL is immutable, getting this correct the first time around is essential.
Minting USDL from Collateralized PLS. USDL is minted based on a percentage of the dollar value of PLS which is collateralized. Therefore, an accurate price for PLS must be provided from an oracle.
USDL Redemptions. A key feature to the LL protocol is the ability to always be able to redeem on USDL for one dollar's worth of PLS. In order to accurately deliver the correct amount of PLS per USDL, an accurate price feed is required.
So who gets to decide what the prices of PLS and USDL are?
Ideally, it would be a distributed network of nodes who are incentivized to input the correct information. And any information that is incorrect is amended and the provider is penalized.
This is necessary because there is plenty of financial incentive for bad actors.
For example,
Say an entity owns a large quantity of USDL and they are staked in the Stability Pool.
If this entity has the ability to enter the price of PLS at $0, all of the vaults will liquidate. As a results, the stability providers will end up with all of the PLS in the protocol at a hefty premium.
Therefore, ensuring that this is never possible is critical to the health and longevity of Liquid Loans.
How Does Tellor Bring Value to PulseChain?
Tellor is a hand-in-glove fit with the true decentralization ideals that many individuals and projects in the Pulsechain community subscribe to. These ideals include censorship resistance, no permissions, immutability, community participation, no admin keys, low-barrier to entry, etc.
Oracle are extremely important to DeFi and support many different products and services that we need on PulseChain:
Cross-chain Bridges
Cross-chain AMMs
Accurate and reliable price feeds for PulseChain protocols such as Liquid Loans
Join The Leading Crypto Channel
JOIN